Do you want to make a difference to your community?
Do you want better services for children and young people of Barnet?

Are you aged 11- 18 (up to 25 if you receive support from the Council) and living, studying or working in Barnet?

Do you feel young people's voices should be heard?


If you answered yes to all of the above we would welcome you to join our Youth Voice Offer.
What is the Youth Voice offer?
The Youth Voice Offer provides opportunities for young people in Barnet to debate, inform and actively participate in the development and improvement of services for young people.
Children in Care Council




Barnet on Point #BOP

The vision for #BOP is to ensure that it is at the heart of Family Services informing and improving all that we do whilst providing all Children in Care and Care Leavers the opportunity to have their say and get involved with decision making that affects them.

To find out more click here
Barnet Inclusive Next Generation (BING)
Our SEND Youth Voice Forum is delivered in partnership with Family Services and Barnet Education and Learning Service (BELS) and seeks to provide children and young people aged 11 upwards with SEND an opportunity to shape service development, the 'Local Offer' and co-produce with services. It also provides a great opportunity for young members to provide some peer to peer support, spend time on one another's company.
Barnet Youth Board
Its purpose is to give young people a 'voice' that is listened to by decision makers and involve them in decisions about the issues and services that affect young people in the borough.

As a BYB member young people are:

A representative voice

Creating links between different groups of young people and the council

Providing advice and guidance to the London Borough of Barnet from the perspective of a young person

Promoting a positive image of young people

Representing their school and community, sharing views that matter to young people

Gaining new skills and have access to opportunities to develop as an individual.

Able to be involved in commissioning services and to be part of interview panels interviewing for senior jobs within the council and its partner agencies
UK Youth Parliament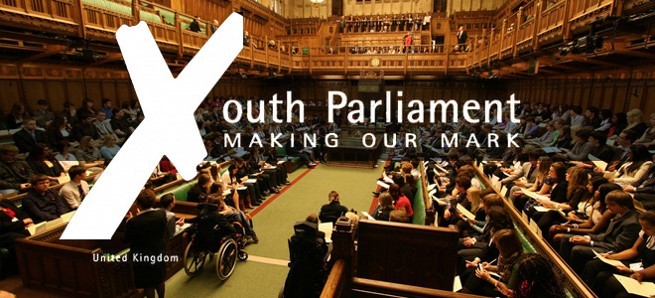 Barnet has delivered UK Youth Parliament elections for over 5 years regularly ensuring that over 8000 young people aged 11 - 18 get their chance to elect their fellow peers to the office of Member of Youth Parliament for Barnet and therefore have their say. We work collaboratively with schools, colleges and local organisations to ensure that a broad cross section of young residents are able to either vote or stand to be elected.

What is the UK Youth Parliament?
Run by young people for young people, UK Youth Parliament is a national forum which provides opportunities for 11-18 year olds to use their voice in creative ways to bring about social change.

It is composed of representatives aged 11-18 years old from across England, Northern Ireland, Scotland and Wales.

Ensures that young people in the UK are given a voice on any issue that affects them, as laid out in Article 12 of the UN Convention on the Rights of the Child.

Supported by government and opposition parties, the UKYP runs campaigns to improve the lives of young people

What does an MYP do?

MYPs across the UK work to give young people a voice- listening to marginalised groups, organising events, making films, meeting MPs, lobbying for change, organising campaigns and appearing in the media, all to amplify the views of their peers.

Represent the young people of Barnet at a regional and national and sometimes international event- including the House of Commons Debate.

Work on your very own project that is important to Barnet's young people. Regional UKYP meetings and scrutiny panels make films and give presentations and speeches. Engage with Barnet Youth Board representatives.

Work with young people in the borough, attend local festivals and events, engage with and engage with local decision makers on a regional basis.

If you have any questions please contact Dorotea Sahatciu, Voice of the Child Participation Officer at haveyoursay@barnet.gov.uk or 07716221577.
What is the Youth Voice offer?